The ATO can be a scary beast, that's for sure, but the biblical idea of a bearded man knocking on your door in the dead of night demanding tax is far from acurate in 2017. Here are a couple of reasons why it's better to get this particular job out of the way sooner rather than later, especially if you're expecting a tax bill.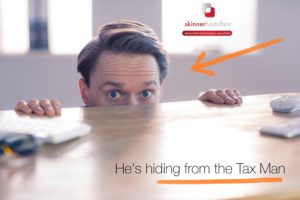 It may actually be less than you think
First and foremost, a good accountant is going get that tax bill down as low as legally possible, so the imagined number in your head may not be as bad as you first thought. Like anything, when we know exactly what we are dealing with, we are better able to reconcile a faster solution if needed. By putting off finding out what that final number is you may actually be depriving yourself of 'peace of mind' and stressing out for longer than necessary.
It buys you time to Save
Remember, you don't have to lodge your tax return to have it prepared. Knowledge is Power! Whether you prepare your own tax or use an accountant, the earlier you know how much you owe, the longer you have to save. For individuals in Australia who prepare their own tax, the due date for lodgement is 31 October each year (that's 4 months to save!). For those using an accountant you have until May the following year, in most cases.  Ten months is a good chunk of time to make a real dent in that tax bill, before the ATO even knows about your debt.
You will be Fined
This one needs very little explanation. If you owe the ATO money and lodge after the official due date, you will be fined.
'But I still can't afford to pay it'
We all know that no one likes paying tax, but a tax bill need not be SUCH a big deal if you keep the following in mind. When addressed early enough, the ATO can be far more lenient about letting you pay off a debt than most people think. As accountants we negotiate ATO Payment Plans on an almost daily basis, and it may surprise you to know that for debts under $100,000 it's so easy you don't even need to speak to an ATO representative, they have an automated system.
Our Tip
Obviously, get in early. Once you have a pretty good idea of how much tax you owe, jump onto this ATO link. This Payment Plan Calculator allows flexibility for things like minimum upfront payments, whether you want to pay weekly or monthly and lump sum instalments for those weeks when you find yourself with a little extra. It will give you a clearer idea of how you can manage the inevitable before you send that tax return in for assessment.
Remember, the ATO only go hard on you when they believe you are trying to dodge them. If you communicate with them regularly about your situation you'll be amazed at what you can get away with.